TOM WAITS FOR NO MAN: The Ballad of Bobby Ace
A record-breaking overflow, "we passed full house a long time ago" crowd packed the legendary Timucua White House on November 22, 2015, for the concert preview of Tom Waits For No Man, streamed live on the internet to a worldwide audience.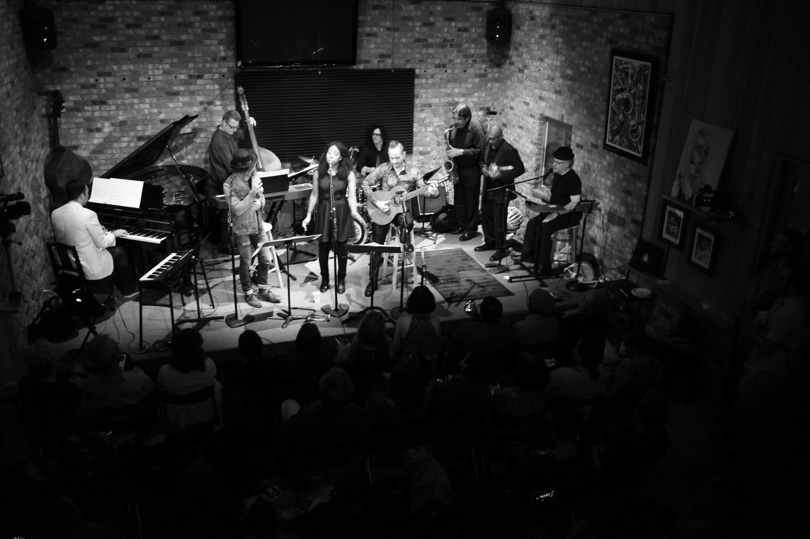 A play by Joseph Reed Hayes is a welcome oasis of cultured smarts." — Orlando Weekly
The story of Bobby Ace; semi-professional third-rate road musician half-way between last call and last chance, playing the songs of Tom Waits in seedy saloons and half-empty roadhouses. It is only when he loses himself in his fictional onstage persona that Bobby finds out who he truly is. This concert performance featured actor Cole NeSmith in a bravura solo performance and nu-jazz band La Lucha, with a host of very special guest artists, live on the Timucua White House stage.

It takes a particular mindset to be a Renaissance man, someone willing to wear the hats of playwright, music producer, freelance writer, radio personality, spoken-word performer, photographer and self-promoter. All those descriptions would fit Orlando arts advocate Joseph Hayes." — Orlando Sentinel
With new song interpretations arranged by John O'Leary, Joseph Hayes and Jeremy Birdsall, influenced by world rhythms, New Orleans stomp and bebop jazz, Tom Waits For No Man is a piece of "theater with music", inspired by the music of American singer/songwriter Tom Waits, interpreting an unbound variety of music in surprising new ways. Full of jazz and after-hours attitudes, the play will include an element of improvisation along with Hayes' artfully scripted writing, which the Orlando Sentinel has called "downright lyrical".